Fact Checked
Overview Of Panic Attacks
If somebody you know suffers a panic attack, he or she might become very nervous and not be able to think clearly. You can assist the individual by doing the following:
Remain with the individual and keep them calm.
Provide them with medication if the individual usually takes it while having an attack.
Move the individual to a discreet place.
Don't create assumptions about what the individual wants. Ask them.
Talk to the individual in concise, simple sentences.
Help the individual to focus by requesting him or her to repeat an easy, physically strenuous task such as raising his or her arms.
Help ease the individual's breathing, by breathing with them or by gradually counting to 10.
What To Say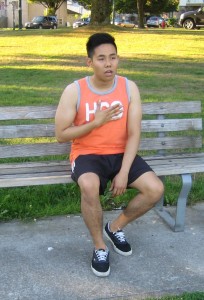 It is useful when the individual is experiencing a panic attack to say things like:
"You can get past this."
"You should be proud. Great job."
"Let me know if there is anything you need now."
"Focus on your breathing."
"What you are experiencing is frightening, but it is not dangerous."
Procedures To Apply
By applying these simple procedures, you can:
Decrease the amount of anxiety in this very traumatic situation.
Stop the condition from getting worse.
Help place some control in a difficult situation.
You can provide ongoing assistance as the individual tries to recuperate from their panic disorder:
Let the individual continue with therapy when they are ready.
Be patient and compliment all efforts toward recovery, even if the individual is not meeting all of the objectives.
Do not show fear when the individual starts to panic. Keep them calm.
Keep in mind that it is all right to be afraid and concerned about yourself.
Accept the current condition, but know that the panic attack will not carry on forever.
Related Video On Panic Attacks