Cardiac problems and CPR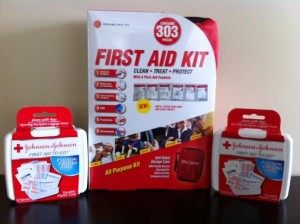 Cardiac disease is the leading cause of death in the entire world according to the WHO. A pre-existing cardiac problem is the most common cause of cardiac arrest, with a block or bleed causing inadequate blood flow to the heart muscle. A lack of oxygen causes the muscle to die and the heart to stop beating – cardiac arrest.
A rescuer who encounters a victim of cardiac arrest can manually try and restart the heart with chest compressions and rescue breaths. Rescue breaths can be given mouth-to-mouth (with a barrier device) or with a bag valve mask. If the victim collapsed in an organized clinical environment, intubation is typically done by a medical doctor. Intubation places a tube directly through the trachea to have greater control over the rescue breaths given.
Chest compressions have to depress the chest by a third of the AP diameter in order to be effective. Chest compressions pump the heart and circulate blood in the absence of the spontaneous beating.
CPR Training Programs
We have five CPR training courses available at all our training locations. Three of the programs are Basic Life Support while two of the programs are Advanced Life Support courses. They vary in program length from four hours to 16 hours. BLS programs can be taken by HCPs or the public while ALS programs are only for HCPs.
There are no requirements for any of the BLS programs but ALS programs  require trianees to have a BLS for HCPs training certificate. There is also a pre-test that the trainee needs to pass when applying for ALS training.
Basic Life Support
Heartsaver CPR and AED – 4 hours, one-person CPR training for the general public
Heartsaver CPR and AED (C) – 4.5 hours, one-person CPR training for HCPs
Basic Life Support for HCPs- 4.5 hours, teaches one and two-person CPR and the 2010 BLS guidelines
Advanced Life Support
Advanced Cardiac Life Support – 16 hours,  medical management of adult victims for healthcare providers
Pediatric Advanced Life Support – 14 hours, medical management of pediatric victims for healthcare providers
CPR training credentials
Once you complete the training program and have complete attendance, you will have to take a post-test that will serve as your certification exam. After passing your post test, we will award you with a CPR training certificate valid all over the country for two years. Before the certificate expires, you have to renew it through a re-certification class. We do not renew expired credentials so don't forget to renew.
Re-certification is offered for the following programs.
Basic Life Support for HCPs – 4 hours
Advanced Cardiac Life Support – 5 to 6 hours
Pediatric Advanced Life Support – 6 to 8 hours
Enrolment and signing up
We offer trainee different ways to sign up for our programs. The easiest and most popular way is through the provider website, with the online application form. Complete contact details can also be found on the websites so you can send your application over e-mail or telephone call. We highly recommend students to sign up in person.
You can sign up at the following locations: Los Angeles, San Francisco, Honolulu, Las Vegas, Seattle, and Portland.