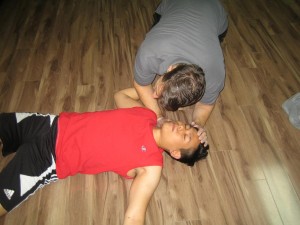 You can find CPR certification classes all over the country but none offering the same high quality as Portland CPR. Portland CPR can be found in Oregon, with eight different training courses held all through the week, usually five to six days a week. Evening classes are sometimes available if we cannot accommodate all our trainees into the available schedule.
If you sign up for any of our programs, you will be awarded a training certificate as long as you complete all the requirements. Our requirements are simple: complete attendance and a passing grade on the written exam. The exam is a skills and written test given after all the lessons have been completed.
We have BLS and ALS classes available.
Our training courses are categorized into Basic and Advanced Life Support, with three classes under the former and two classes under the latter. Basic classes teach trainees timely CPR, a few first aid skills, and defibrillation. There is a program for the general public while the rest are for healthcare providers.
Basic CPR and AED training – Basic training for CPR is available to the public (4 hours) and healthcare providers (4.5 hours). One-person CPR rescue is included in basic training, along with first aid, and automated external defibrillation. The public program is an optional certification class.
Basic Life Support – BLS is an HCP program that is 4.5 hous long. Trainees learn how to give CPR alone and with a partner (one and two-person rescue). They are also taught about the updated 2010 BLS guidelines from the AHA, on top of training in basic first aid and AED.
ALS programs are a little but more difficult than BLS ones. While ALS programs still use the basic concepts in the BLS guidelines, the programs teach medical interventions – a factor that has been studied to improve patient outcomes and survival rates when done in an organized, clinical environment.
Advanced Cardiac Life Support (ACLS) – ACLS is a two-day course that has 16 hours total class hours. The program is an ALS program that teaches trainees how to medically manage adult patients. Medicla management involves adult pharmacology, assessment, and diagnostics.
Pediatric Advanced Life Support (PALS) – PALS is a similar two-day course to ACLS, wit the same basic structure that focuses on pediatric patients. Key topics in PALS training is pediatric pharmacology and assessment. It runs for a total of 14 hours.
Updated guidelines
The latest updates to the CPR guidelines were released in 2010 by the AHA. The updated guidelines highlight an important change when giving compressions. Earlier guidelines taught rescuers to give rescue breaths before starting compressions. In the new guidelines, especially for rescuers who are untrained or have not received updated training, chest compressions must immediately be started upon recognizing cardiac arrest. After you position the victim and clear his airway, immediately give 30 chest compressions before giving 2 rescue breaths. The cycle is repeated until the EMS arrives or until the victim stabilizes.