Seattle CPR is one of the few CPR providers in the country that has quality training available at very cheap rates. We have a large selection of CPR Courses in Seattle that you can select a program from, with a variety of schedules as well. For complete details on our offered classes, you can visit the Seattle CPR website. Once you have decided on training with us, you also use the online enrolment form on the website.
If you need training credentials, you won't have a problem if you take our classes. All of them are certification courses wherein we award studnets with training credentials once they complete all of the requirements.
The updated 2010 BLS guidelines
We require students to renew their credentials every two years through a re-certification class. Re-certification classes are shorter than the full training program they accompany because they are meant to simply update a rescuers skills and knowledge. Studies have been done to observe the effects of a single session of training compared to periodic updates. When rescuers don't practice giving CPR, their skills become rusty or inadequate, especially for rescuers who don't work in healthcare. This is why renewing before your credentials expire is very important.
Post-cardiac arrest care
The American Heart Association updates their BLS guidelines every few years when additional research reveals better skills and techniques than ones previously taught. The last updated release was in 2010.
An additional link or step to the time-sensitive "Chain of Survival". The fifth step is post-cardiac arrest care, or interventions given to a patient once he has been stabilized. This link was a result of studies done that showed that multidisciplinary interventions targeted towards preventing complications of cardiac arrest throughout a patient's hospital stay greatly improved patient outcomes and survival rates.
Post-cardiac resuscitation care involves treatment of reversible causes, following healthcare protocols, titrating oxygen saturation levels, and maintaining normal electrolyte and glycemic levels. These objectives are important when giving medical management to a patient who has experienced cardiac arrest and has been stabilized.
Seattle CPR courses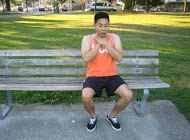 We offer a total of eight training courses to students, available five to six times through the week. Five of them are training courses and three of them are re-certification classes.
Basic Life Support classes teach trainees either one or two-person CPR. They are typically four hours long and include first aid and defibrillation. One BLS program is offered to laypersons while the other two are for people in healthcare (HCPs). Both ALS programs are for HCPs only, with one teaching trainees how to manage adult patients (ACLS) and the other pediatric patients (PALS). Medical interventions differentiate BLS from ALS training.
Basic CPR training has two classes, one for the public (4 hours) and one for HCPs (4.5 hours). Basic training includes one-person CPR rescue, basic first aid, and automated external defibrillation. Defibrillation is used to return the heart to normal rhythm with an electric shock.
Basic Life Support is an HCP program (4.5 hours) that includes both one and two-person CPR rescue. Trainees are taught about the changes made in the 2010 updates for the BLS guidelines. First aid and AED training included as well.