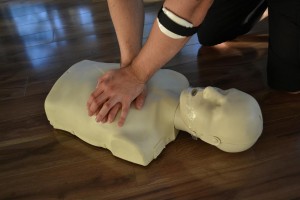 Nanaimo First Aid is a proud provider of emergency first aid courses in Nanaimo, British Columbia. This provider offer a range of workplace, safety, food safe and St Mark James training programs. All first aid courses include CPR training and training and certification in the use of automated external defibrillators (AED). Participants that successfully complete the program receive a St Mark James wallet sized (optional wall mount certificate available) certificate that is valid throughout Canada for 3 years. The most popular basic and comprehensive St Mark James training program available is emergency first aid.  In this course participants learn a variety of rescue and safety techniques as well as CPR training. Another popular one day course is workplace emergency first aid (WEFA) which is St Mark James equivalent of occupational first aid level 1 (OFA level 1). WEFA provides successful participants that complete the course with a certificate that meets WorkSafe BC OFA level 1 requirements. To register for a emergency or workplace emergency first aid course in Nanaimo click the link or use the contact information posted below.
Nanaimo First Aid
Emergency First Aid Training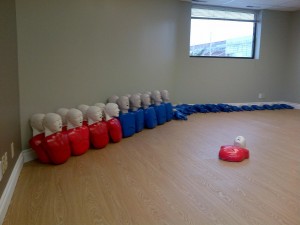 First aid training programs last 14-16 hours in total. These programs teach students to recognize and react to different situations requiring emergency first aid. Listed below are some of the numerous topics covered in the program.
Emergency Medical Services system (EMS)
Wound care
Cardiopulmonary resuscitation (CPR)
Automated external defibrilllation (AED)
Addressing injuries that compromise circulation and oxygenation
To pass a class, students need complete attendance, 75 percent on the written exam, and good skill demonstration.
CPR/AED-only class
Stand-alone CPR/AED classes are also available at Nanaimo First Aid. AEDs are machines that supply the heart with needed shock. CPR-only classes have three levels to choose from: A, C, and HCP, lasting 4, 5, and 6 hours respectively.
Certification
Certificate cards to students are awarded upon passing the class. Wall-mount sized certificates are optional and can be requested. The certificates are only valid for three years but can be renewed through refresher programs held twice a week.
Recertification for standard first aid training is 8 hours, inclusive of CPR level C recertification.
Private instruction
Nanaimo First Aid trainers are all certified by St Mark James. They also have hourly rates so you can book them for special training at home or for employee workshops, or for events like conferences. Just send an e-mail or give a call to inquire about booking them.
Enrolment and fees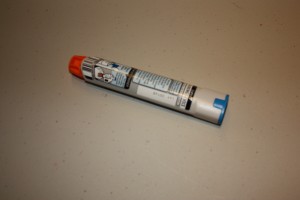 Class rates are inclusive of taxes, certification fees, and St Mark James training manuals. These are all paid in full during enrolment. Students who drop out are entitled to full refunds, provided a 72-hour notice is given beforehand.
Students can complete their enrolment through e-mail, telephone call, or walk-in during business hours. The Nanaimo First Aid website has a complete list of available classes and an on-line registration form.
Did You Know?
First aid for heat cramps
Rest and cool down after strenuous exercise and activity
Drink water or sport drinks to replenish lost fluids and electrolytes
Do gentle, range-of-motion exercises on the affected area or limb
If cramps persist beyond an hour, seek medical assistance
Heat cramps are normally caused by lack of fluid and electrolyte intake, hot temperatures, and increased production of lactic acid. Symptoms are usually relieved in less than an hour.