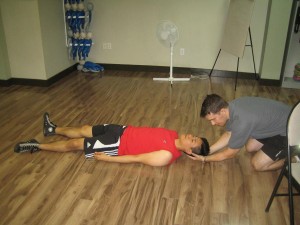 Lethbridge First Aid is a St Mark James training provider that offers emergency first aid training at the cheapest rates in the area. Other providers just can't compare with the quality of the training. All classes are taught by St Mark James certified instructors so you're assured of quality.  There are several facilities in Lethbridge, Alberta – all high-end and well maintained.
Lethbridge First Aid programs are very affordable.
Course fees in Lethbridge First Aid are the cheapest in the area. The fees are paid in full during enrolment and are inclusive of taxes, certificates, and St Mark James training manuals. Students don't have to worry about additional expenses during training.
Enrolment is hassle-free.
Prospective students can visit the Lethbridge First Aid website for a list of available classes and their corresponding rates and schedules. A registration form is also available on the website. Students can likewise enrol through e-mail, telephone call, or in person during business hours.
Emergency first aid classes are high quality.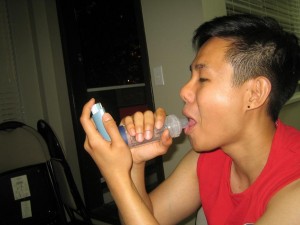 First aid programs are 14-16 hours long in total. The program teaches students how to react and respond to different situations requiring first aid, such as wounds, bleeding, and loss of consciousness. Listed below are some of the topics included in the emergency first aid program.
Wound care
Head and neck injuries
Cardiopulmonary resuscitation (CPR)
Automated external defibrillation (AED)
CPR/AED-only classes are also available. CPR Le. The three levels are 4, 5, and 6 hours long respectively.
Lethbridge First Aid offers private training.
All instructors are certified by St Mark James and have hourly rates for private training. Students can book personal trainers for training at home, for employee workshops, or events like conferences.
St Mark James certificate cards are awarded upon passing a class.
The following are requirements needed before passing a program:
Complete attendance
75 percent on the written exam
Good skill demonstration
Certificate cards are awarded to all students upon completion of a program. Wall-mount certificates may be requested. The certificates are only valid for three years but can be renewed / re-certified through recertification programs.
St Mark James standard first aid recertification is 8 hours long. CPR level "C" and "HCP" re-certifications are 4 hours long.
Did You Know?
Heat exhaustion

Heat exhaustion symptoms range from typical cramps to heat stroke. The signs and symptoms usually appear after strenuous activity and exercise, in the presence of hot temperature and inadequate replenishment of fluid and electrolytes. Signs and symptoms are of heat exhaustion are similar to symptoms of shock.
lightheadedness
dizziness
nausea
increased, heavy sweating
rapid, weak pulse
low blood pressure
cool and moist skin
low-grade fever
heat cramps
headaches
fatigue
tea-colored urine