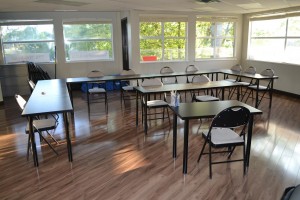 Selecting the best first aid and cardiopulmonary resuscitation (CPR) training service provider in Halifax can be a struggle. Lots of people are worried about whether they will receive the proper type of accreditation or if it will suit the prerequisites they need for either school or a job. Halifax First Aid is the most popular training service provider of first aid and CPR certification in Nova Scotia. It offers credible certification and outstanding classes at the least expensive rates. Participants can register for a number of courses including on-line safety courses such as WHMIS and food handling / safety training. One of the most popular classes offered with this provider is emergency first aid. This St Mark James approved course includes a variety of components including CPR, choking rescues, usage of AED's and management of respiratory and circulatory emergencies. This comprehensive and basic course takes 8 hours to complete and is generally offered to participants over the course of one day. To register for a emergency first aid course in Halifax, Nova Scotia click the link above or use the contact details below.
How to Register for a Course?
To register for a course on-line visit: http://firstaidhalifax.ca
To register for a course via email use: info@firstaidcourses.ca
Cheapest Prices for Training Courses at Halifax First Aid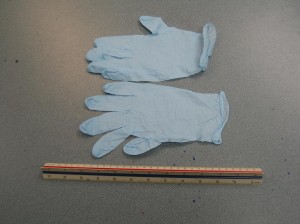 Halifax First Aid offers trainees a wide range of St Mark James training courses and programs for the most competitive prices.Training course rates are inclusive of taxes, certification, and St Mark James registration fees. You don't have to worry about additional costs for books and equipment; everything is included in the training course rate. Halifax First Aid is committed to offering the best rates for all its classes.
Full refunds are given to trainees who drop out of course, provided a 72-hour notice is given beforehand.
Training Programs on Halifax First Aid
Another advantage that Halifax First Aid has over other training service providers  is its large selection of first aid/CPR/AED programs and refresher programs it delivers. There are three levels of CPR training that a trainee can choose from, each targeted at a particular student group and with a different core curriculum. A and C are targeted towards lay rescuers while HCP is specifically made for health care providers.
Private classes are also offered to groups of varying size.
St Mark James Accreditation
All students who successfully pass any of the first aid and cardiopulmonary resuscitation (CPR) lessons acquire a St Mark James first aid and cardiopulmonary resuscitation (CPR) certificate that meets numerous official certification specifications. Certifications are valid for 3 years, during which re-certification is needed through a refresher course, also offered by Halifax First Aid. Please ensure that you meet the required prerequisites prior to enrolling in a re-certification course with this St Mark James training provider.
Register for emergency first aid training through this St Mark James Halifax provider for the best quality training at the most competitive prices.
Did You Know?
First aid for food poisoning
Avoid solid foods and have a bland diet, with food such as saltine crackers, banana, rice, and bread.
Avoid spicy and/or greasy/fatty food.
Only take anti-diarrheal and anti-nausea medication that has been prescribed by a doctor.
Take clear fluids such as water or fruit juice. Take oral rehydration solution for vomiting and diarrhea persisting for more than 24 hours.
Note: Seek medical attention if symptoms last for more than three days, if symptoms started after eating shellfish or mushrooms, diarrhea accompanied by fever, blood or mucoid stool, and severe dehydration.
Head over to Halifax First Aid and enrol emergency first aid, CPR and AED training today!