Fact Checked
What is melanoma?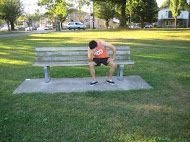 Melanoma is a skin cancer that afflicts people of different stature, and is one of the most common types of cancer. It is also a very devastating form of cancer as it kills more than 9000 people annually in America alone. The good news is that even though the disease is deadly, it is also preventable, making it one of the conditions that should be dealt with both in public as well as at an individual level. In doing this, it will be possible for the community to understand the risks that are involved with the disease as well as provide support to those people suffering from the disease during emergency cases.
[youtube url="https://www.youtube.com/watch?v=bvoyMo38v2c" width="200″ height="200″]
What causes melanoma?
The first and most common cause of melanoma is rays of ultraviolet light. The sun is perhaps the most obvious source of this form of radiation, but there are other sources of UV radiation such as lamps and beds. This is critical because the UV causes damage to the genetic material of an individual. At this point, it is important to consider that there are certain groups of people that are predisposed to a higher risk of contracting melanoma.
What preventive measures and First aid can one take to safeguard themselves against skin cancer?
–          Having mentioned that the causative agent of melanoma is UV light, it is very important to make sure that one protects themselves from the harmful rays of the sun as well as from unnecessary exposure to other sources of UV. This means using sun screen as well as wearing appropriate clothing depending on the weather and the location of the place where you will be spending your time. Wear a large hat to protect your face. When using sunscreen, choose sunscreen that has a sun protection factor (abbreviated SPF) of 30 and above.
–          Early detection could actually save your life, so make sure that you get regular check up at the dermatologist. This ought to be done at least every year in order to be sure of the status of one's health. At an individual level, be sure to carry out monthly checks of your skin. This will be achieved using the acronym: ABCDE – A for asymmetrical shape, B for borders that are irregular, C for coloration that is different from the rest of the skin, D for large diameters and E for an evolution in the shape, size and coloration of any abnormalities on the skin.
–          Try as much as possible to avoid tanning lamps as this only serves to increase the risk of skin cancer.
Preventing melanoma should be in your list of things-to-do if you are to take care of your health.