Fact Checked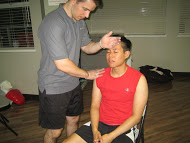 Emergency Medical Services, commonly known as EMS, is a crucial component of the system for emergency, trauma case, and public health systems. It aims to provide emergency medical care to victims of different accidents and scenarios. The main purpose of emergency medical services is to fulfill the basic principles of first aid, which are to sustain life, avoid further injury and increase chances of recovery.
Functions of Emergency Medical Services
The functions of Emergency Medical Services are exhibited by the Star of Life. The Star of Life has six arms wherein each represent one point or stage that help ensure the excellent quality of pre-hospital care.
Early detection – people in the same area, whether members of the public or health professionals, detect the problem and recognize the problem

Early reporting – a call is made to the emergency medical services to provide details to allow proper response

Early response – first professional rescuers reach on the scene as soon as possible to administer proper care immediately
Good on-scene care – the emergency medical service gives apt and well-timed interventions to treat and manage the victim at the scene of the problem
Care in transit – the emergency medical service brings the patient to an appropriate transportation and continue to provide apt medical care throughout the journey
Transfer to definitive care – victim is brought over to a more proper care setting, such as in the care of professional doctors or at the emergency department at a hospital
 Components of Emergency Medical Services
            Emergency Medical Services can best be described as an intricate system wherein each component has an indispensable role to perform as part of a coordinated and seamless system of emergency medical care. The following are components of an EMS system:
Private and public agencies and organizations
Communications and transportation systems
Highly trained and licensed professionals including: physicians, nurses, and therapists, volunteer and career pre-hospital personnel, and administrators and government authorities
Rehabilitation programs
Trauma networks, trauma facilities, hospitals,  plus specialty care centers

An learned public that is knowledgeable of proper action in cases of  medical emergencies
Levels of Care of Emergency Medical Services
There are two levels of care in every Emergency Medical Services, which can be provided for many different individuals. In some places, the country and the locale will determine the extent to how EMS should be provided. The first level is called the basic life support, while the second level is called traditional healthcare professions.
Basic Life Support – not necessarily in the medical field
First aid responder
Driver of the ambulance
Care assistant in the ambulance
Ambulance technician, including wilderness emergency medical technician
Emergency medical dispatcher
Paramedics or critical care paramedics
Critical care paramedic

 Emergency care (or paramedic) practitioner
Traditional Healthcare Professions – persons in medical related fields
Licensed nurse
General practitioner
Emergency Medical Services provides emergency medical care to victims or patients of serious illnesses or injuries that involves a system of integrated feedback and medical care, and is comprised of a variety of individuals and organizations. First Aid Training teaches the system of Emergency Medical Services.
Online Sources:
http://www.ems.gov/whatisEMS.htm
http://www.ems.gov/vgn-ext-templating/ems/sol/pages/DesignOrigin.htm
http://en.wikipedia.org/wiki/Emergency_medical_services#Levels_of_care