Fact Checked
https://www.youtube.com/watch?v=FKxa_Iy3qjQ
Oral problems are one of the most disturbing health conditions because of the vital functions the mouth or oral cavity plays in maintaining normal body processes. We use the mouth to eat food, drink water, talk and take medications. Therefore, any oral problem needs immediate intervention.
Toothache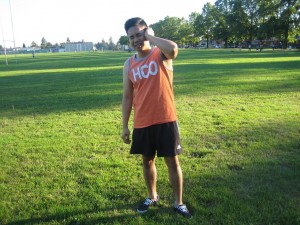 A toothache can be caused by plaques, oral cavities, or objects wedged between the teeth. Here's what you can do in managing a toothache.
Do tooth brushing gently but adequately, following proper technique.
Rinse mouth with warm water.
Use dental floss to remove food trapped between teeth. Do not use sharp or pointed objects as it may injure your gums.
If swelling is evident, apply an ice pack on the cheek of the affected area for 20 minutes on.
A nonsteroidal anti-inflammatory (NSAID) such as ibuprofen may be taken to alleviate pain.
See a dentist for frequent toothache.
A broken tooth
Gently gargle with an oral antiseptic.
Apply cold compress or ice pack on the area of the removed tooth to minimize bleeding and swelling.
Mouth sores
Mouth sores are small white wounds in the oral cavity. It may occur on the gums, cheeks, or tongue. Mouth sores are caused by burns from hot foods, cheek biting, and other injuries. The main problem of mouth sore is pain which may prevent a person from eating adequately.
Encourage the patient to use a soft toothbrush.
If brushing or flossing is not tolerated due to many mouth sores, an irrigating solution of one (1) teaspoon baking soda mixed in one (1) glass of water, half-strength hydrogen peroxide, or normal saline solution may be used.
Use of liquid pain relievers is recommended to alleviate pain.
Bitten lip or tongue, bleeding gums
To stop the bleeding is the goal treatment of bitten lips and bleeding gums. This is dangerous if bleeding becomes severe, especially for patients with hemophilia and those who are taking anticoagulants.
Apply direct pressure on the bitten area or bleeding gums using clean or sterile gauze. Continuously apply pressure for 20 minutes or until the bleeding stops.
Gargle with an oral cleanser to clean the wound.
Apply ice packs on the cheek on the affected area if swelling occurs.
It is important to immediately call your primary care physician if bleeding continues.
Take Tranexamic acid as prescribed.
Dry, crusty lips
Drink plenty of water a day.
Apply protective ointment or moisturizer over lips.
Do not remove peeling skin to prevent bleeding.
Other conditions
All other oral conditions are manageable with good oral hygiene. However, there are certain conditions that need further assessment and management of a physician. Immediately seek a physician's intervention if the following clinical manifestations persist for one week or disrupt the normal activities of daily living:
Red oral lesions
Lesions with pus
Cheesy, white plaques that looks like milk curd
White patches
Itching
References:
Smeltzer, S., Bare B., (2008). Brunner and Suddarth Medical-Surgical Nursing. NY:Lippincott-Raven Publishers.