Fact Checked
If you suspect someone has acetaminophen (commonly found in Tylenol), poisoning call EMS immediately. The following material is for educational purposes only. To learn more about poisonings and drug overdoses enrol in St Mark James first aid training with a provider near you.
What to do if you suspect acetaminophen poisoning?
Call 911 and seek immediate medical attention if the following symptoms occur: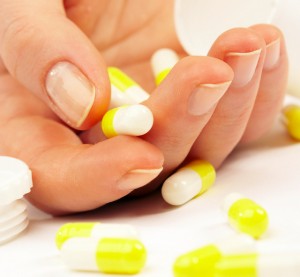 The casualty is not breathing
The casualty is unconscious
Seek immediate medical help
Call poison control–even if the casualty does not show and signs or symptoms of acetaminophen poisoning
Provide the call taker with useful information such as the all the drugs the casualty may have taken, the dosage of the medication, when the poisoning occurred and the time when he took these medications
If the call taker tells you to take the casualty to the emergency room immediately, it is important that you take the pills and the pill cards, packets, bottle or boxes with you
If the casualty has only taken a small amount of the drug, you may just have to observe and look for any signs, symptoms or changes occurring in the person. For larger doses, you may have to take him or her to the emergency room or call an ambulance.
High doses of acetaminophen can affect the liver and damage it. Therefore, it is important that you seek medical attention before the condition worsens. When the casualty is taken to the hospital, doctors may perform blood tests and other diagnostic tests to check the amount of acetaminophen taken by the casualty. Additionally, they may provide him with an antidote treatment and activated charcoal to inhibit any harmful effects from taking place.
Learn More
Learn more about a poisoning and how to recognize and manage victims by enrolling in St Mark James programs (register here).
Related Video