Fact Checked
It Takes Lots Of Patience
Instructing adults is tricky enough, but trying to instruct a child how to save a life can be exasperating, irritating, and downright impractical if you don't know what you're doing.
It always helps if you have knowledge working with kids in other surroundings, whether they are your own kids or you've previously worked in a day-care.
Before you start instructing kids how to save a life, you should start learning how children think, operate, and respond in every situation.
First Aid Can Be Deadly If Done Incorrectly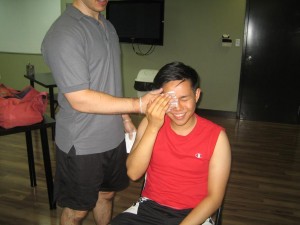 First aid, when completed correctly is literally lifesaving. When you don't do it properly, people can suffer from severe consequences.
It's difficult enough for adults to stay composed enough to perform under the excessive stress of having somebody's life in his or her hands; it might not be possible for children.
If you come across a kid that doesn't have the curiosity or the skill, respectfully stop instructing them. Progressing with their training could lead them to think they can do it when they actually can't.
It's Not Easy
You will likely not have a good time attempting to instruct children. The majority won't pay attention, many will quarrel, and none will really recognize the importance of what you're trying to achieve.
Don't attempt to be a full-time instructor; you will be exhausted, anxious, and overwhelmed every day.
You Can't Teach All Kids
Older kids are the top candidates to learn first aid procedures, but just as a few adults aren't good in crisis situations, some kids aren't too.
If you meet a kid that appears like he or she won't perform first aid procedures effectively, simply stop instructing them.
Consider The Psychological Effects
A first aid method that didn't go according to plan can have overwhelming, lasting effects on anybody, but particularly a kid.
For this reason, it's better to begin by instructing kids how to deal with minor incidents.
Bruises, scrapes, and cuts are excellent places to start. Any incident that they may have experienced is probably the best place to start.
 Related Video On First Aid